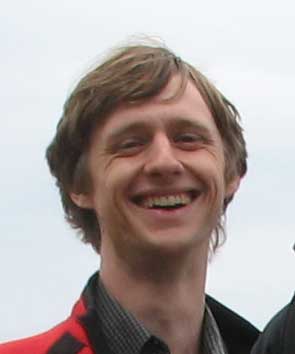 All Quiet on the Quaker Front documents my experience traveling to Burundi to work with the African Great Lakes Initiative, a Quaker organization that conducts workshops on conflict management, peace building, trauma healing, and reconciliation in East Africa.
"All Quiet on the Quaker Front" refers to the anti-war novel All Quiet on the Western Front by Erich Maria Remarque as well as to Quaker principles of pacifism and sitting together in silence to wait for the voice of our inner conscience or divine guidance.
The opinions in this blog are my own and do not necessarily reflect the views of the African Great Lakes Initiative or of Friends Peace Teams.
About the author:
Andrew Peterson grew up in Denver, Colorado, cradled between purple mountain majesties and amber waves of grain. Before coming to Burundi, Andrew spent 3 years working for the Friends Committee on National Legislation, first as a legislative intern on nuclear weapons and then as Grants Manager. Andrew graduated from Haverford College with a degree in philosophy, and previously worked on peace and reconciliation in El Salvador.