Thu 22 Jul 2010
A quick update before the legislative elections tomorrow. The main opposition leader, Agathon Rwasa, is still in hiding. Grenade attacks have generally decreased over the past week, but there has been a high level of concern about attacks from al-Shabab, who promised to make Burundi suffer for contributing troops to the peacekeeping force in Somalia (and who claimed responsibility for the attacks in Uganda during the World Cup final).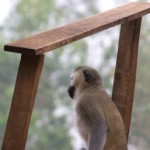 Arrests of members of opposition political parties, allegedly for their role in grenade attacks and other crimes, have continued, such that one human rights organization, APRODH, puts the total at more than 100 people since the communal elections, and the organization also claims that some detainees have been tortured.
For the elections tomorrow, some of the groups that refused to participate in the presidential elections have decided to join in, so that there are a total of six parties and two independent candidates, though not all of these will have candidates in every province. That should make the process run more similar to how it was envisioned, unlike the presidential elections when there was only one candidate. While of course it's too early to tell how they will go, there is definitely a less fear than during the previous election when there were widespread expectations of grenade attacks to discourage voters.
In the past week I've been upcountry doing some evaluation of our projects around Mutaho commune in central Burundi, which I hope will provide some interesting reading for future posts. And of course we've been busy preparing for the coming election and a press conference we will be holding to announce the results of our observations on Monday.
Finally, yesterday I also had a chance to go to an event hosted by the National Independent Electoral Commission (CENI), in which one member of the commission made a rather startling claim, depending on how it is interpreted. In response to a question about whether they will be holding an "election night" in which they announce the preliminary results as soon as they come in the night of the election, he said:
During the communal elections, we had received information from the provinces, from the communes, through telephone calls. We made an assessment, we got many people who sent to CENI wrong information. And when you are wrong at CENI, and when you take one day after, …the political actors start saying « CENI is manipulating information. » This is the first explanation about why we didn't organize the electoral night last time [during the presidential election.]
Now, he was speaking in English, which is perhaps his third or fourth language, so perhaps he was less precise than he would otherwise have been, but I would have liked more clarification about what the "wrong information" was. Did they simply fill out the forms incorrectly? Or were the numbers incorrect? And if so, how were they corrected?
This highlights one of the big problems with the operation of the electoral commission, which was a significant lack of transparency, perhaps just a result of technical inadequacy, but nonetheless leaving the door open to more malign interpretations. As a number of people have pointed out, a more transparent process, even if it indicted the election for certain inadequacies, would nonetheless essentially resolve the question of intentional manipulation. On the bright side, CENI has taken some of these comments to heart and promised to release copies of the reports from each polling station on the day after the elections.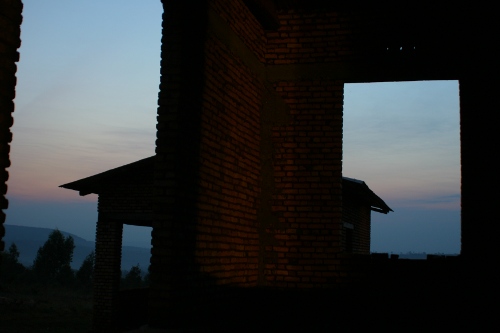 ---
One Response to " Next up: Legslative Elections "
Comments:
Leave a Reply