Tue 24 Mar 2009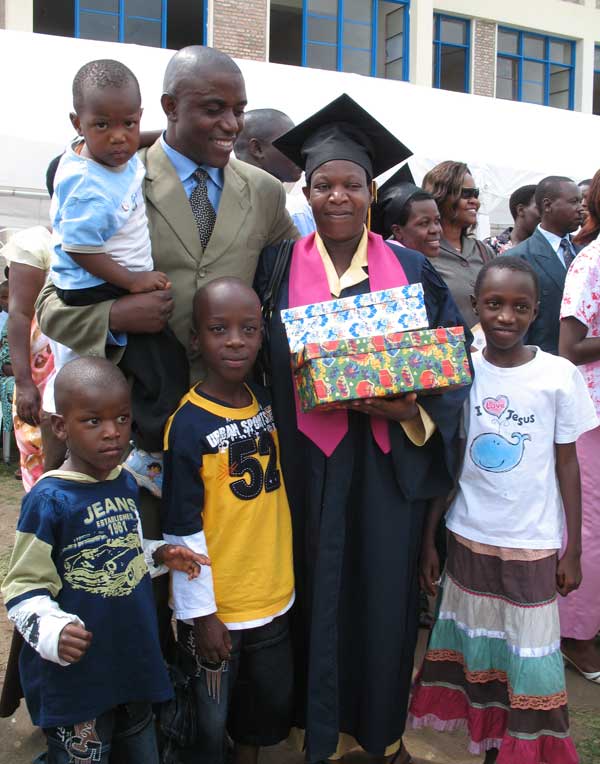 This week we have been morning the death of my dear friend Odette, who passed away last week following complications from a pregnancy.   A memorial service was held for her on Friday attended by hundreds of people, an outpouring of support that showed the depth of her connection to those around her.
Odette was highly engaged in her community, leading a weekly support group for women in Kamenge Friends church for the past eight years, raising four wonderful children, and being a very loving companion to her husband.  She had also recently completed a degree in Christian leadership and had begun facilitating workshops with the Friends Woman's Association on trauma healing and HIV/AIDS, for which seemed to have a natural gift.
I remember many happy memories of the time we spent together – meals, conversations, traveling, her teaching Gabe and me how to make ugali.  I also really admired her deep commitment to integrity, which she put into practice even when, on perhaps the most important exam in her student career, many of the other students were cheating and encouraging her to, and when the outcome would have serious consequences for her education and job prospects.
When I was at the AVP International Gathering with Odette last fall, in one workshop we were asked to wander aimlessly around a room and then, suddenly, to find someone we identified with and admired, and as it happened Odette and I instantly found each other and stood with our arms around each other.  The facilitators asked us to explain why we choose each other, and I remember talking about how I had seen the joy with which she lived her life but most of all the deep love which she held for her family and her husband Adrien.  Like so many others here, I will greatly miss her, and will continue to be inspired by her example and spirit.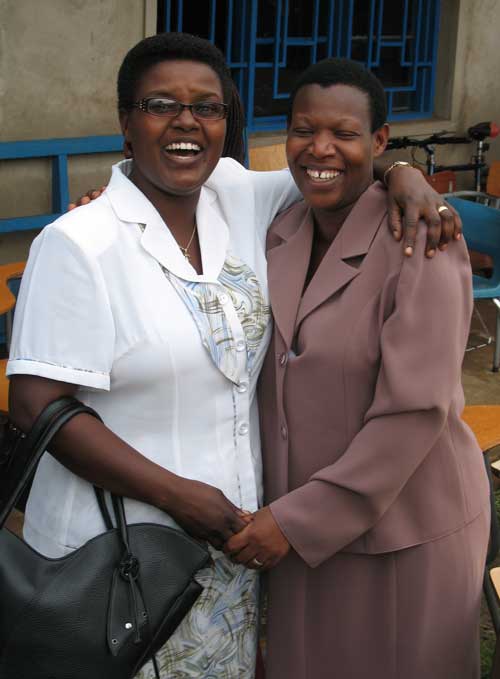 ---
One Response to " Odette Nahayo "
Comments:
Leave a Reply