Thu 7 Aug 2008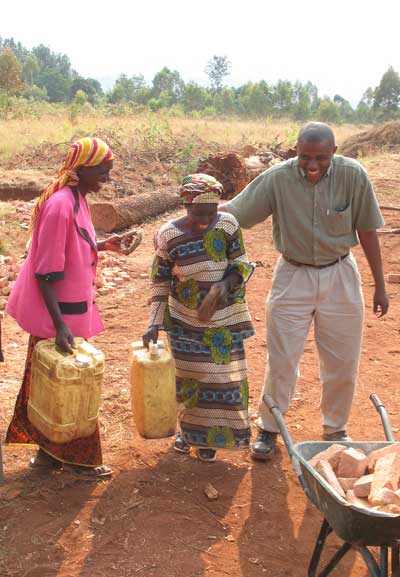 In my recent travels, I had the chance to learn more about the work of AGLI as well as other organizations involved in peace and development work. It also gave me a chance to reflect on the 11 weeks that I have spent so far in Africa. That is just a short time of course, but it is long enough to feel relatively at home here and even to start to become wrapped up the in the tangled complexities of being a "umuzungu" (which means both "white person" and also "rich person"), including the feeling of responsibility incurred by having access to opportunities to marshal great resources in a world of great material need.
It occurred to me that such a position has its dangers, and so one should carefully probe the depths of ones motivations. For the power to transform a person's life – their ability to feed their family, heal from trauma, etc. – all for what people spend on a dinner at a restaurant in the U.S., could become intoxicating in a perverse way. In the extreme, it's possible to imagine a megalomanic development worker who delights at the arbitrary exercise of his power to say yes or no to his supplicants.
Even in less extreme forms though, being a umuzungu is a position of power. And power pursued carelessly, for its own sake or from vanity, only reinforces the divide between haves and have-nots, white and black, American and Burundian. Doesn't one, in "helping the needy," simply entrench the privilege of helping others, a privilege that increases positively with wealth?
I once read a news article documenting the competition for status derived from philanthropy among multi-millionaires in Silicon Valley. Few of us will ever have the opportunity to join such a competition (and even fewer Burundians). But of course one also senses that there is something awry in this type of thinking. Wasn't helping each other about more than quantities of things, and don't we have more to give than our money?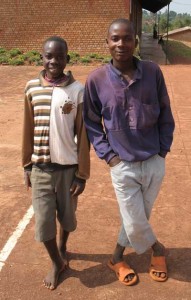 Relatedly, coming from the perspective of outcomes, how do we know the addition of resources will make a difference in the long-term, when much of the trouble to date is rooted in mistrust, disunity, violence, feelings of shame and abandonment, and social exclusion?
If I speak in the tongues of men and of angles, but have not love, I am only a resounding gong or a clanging symbol. If I have the gift of prophecy and can fathom all mysteries and all knowledge, and if I have a faith that can move mountains, but have not love, I am nothing. If I give all I possess to the poor, and surrender my body to the flames, but have not love, I gain nothing. (I Corinthians 13:1-3)
How true this strikes me as being, even if just thinking about it narrowly in relation to a relatively mundane, practical evaluation of the work of nonprofits. In particular with large nonprofits, while I believe they are filled with people with the best of intentions, one cannot also wonder how their work can be deep, transformative, and responsive to individuals when they are so thoroughly institutional and beauracratic. I suppose that right now my doppleganger that works for one of these big NGOs is right now writing a blog wondering how small NGOs can ever be effective. But for myself, I wonder how (or if) they try to ground themselves in a set of shared values, something that goes deeper than job descriptions and evaluation criteria.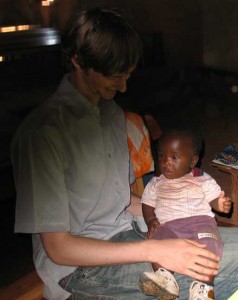 Setting aside nonprofits and thinking just of individuals, I think people can tell when someone is really motivated by love, and my guess is that Burundians are quite adept at doing so. When one first arrives, it is possible to be rather overtaken by the displays of regard for being simply a white person. As I mentioned earlier, for example, merely having a white person at a wedding is considered special, and so one is (embarrassingly) ushered up to the front, to the most important seats. But one should mistake such fascination with a deep-seated respect or admiration, for those are to be earned through real dedication and love.
Love as I mean it here is not just a feeling one gets in the head, or heart; love is a selfless concern for the welfare of others, grounded in humility, deep listening and thereby understanding. And love is made real through action, including, but not limited to, the giving of material resources. To refuse to help would surely be to deny love, "for where your treasure is, there your heart will be also."
The vision of the early Quakers (and in my reading of Christians, among others) is the transformation of the current world through love, from the redemption of the individual to the renewal of love between individuals to the restructuring of economic, political and social relations to be more equitable, just, peaceful and inclusive. The power of that kind of love is inestimable, and it is a power available to anyone willing to trust in it, regardless of income level.
"Development" should not be the use of wealth to spread merely aimless wealth to new corners of the earth, for, as John Woolman wrote:
Wealth is attended with power, by which bargains and proceedings, contrary to universal righteousness, are supported; and hence oppression, carried on with worldly policy and order, clothes itself with the name of justice and becomes like a seed of discord in the soul. And as this spirit which wanders from the pure habitation prevails, so the seeds of war swell and sprout, and grow, and become strong, until much fruit is ripened. (A Plea for the Poor (1793), Part X)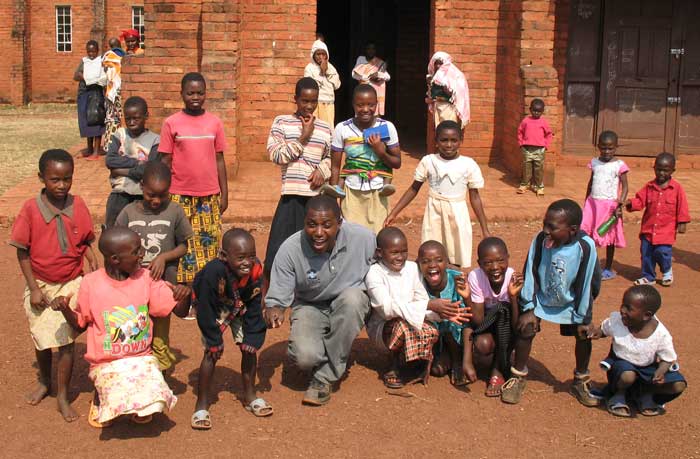 I feel honored to work with staff who not only have strong integrity and ensure our work is strategically sound, but who also do their work with sincere dedication and love. And as I see it, love is also a focus of our work, for trauma healing and nonviolence trainings are about showing people love and about reconecting people to love in their own lives.
---
No Responses to " Not Development, Transformation "
Comments:
Leave a Reply